But Jesus called for them, saying, 'Permit the children to come to Me, and do not hinder them, for the kingdom of God belongs to such as these.' ~ Luke 18:16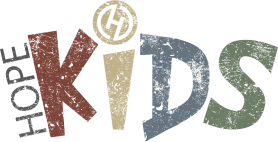 What is NexGen?
To build up and equip children and youth in their faith, LivingHope runs HopeKids & HopeYouth services each week.
When & how do HopeKids & HopeYouth meet?
HopeKids ministries (3 years - 5th grade) are in-person and online and you're welcome to join us for an age appropriate and engaging worship experience for kids.
All 6th-12th graders are invited to our in-person class at 10:45 am on Sundays and to our online middle school class on Sunday afternoons at 1pm.
Available in-person for kids at 10:45 am on Sundays:
Nursery: Birth - 2 years
Preschool: 3 - 5 years
HopeKids: K - 5th grade
HopeYouth: 6th - 12th grade
Available online for kids on Sundays:
Preschool: 10:00 am
HopeKids: 12:15 pm
HopeYouth: 1:00 pm
Available for kids at 6:30 pm on Thursdays:
Nursery: Birth - 2 years
Preschool: 3 - 4 years
Celebration Place: 5 - 13 years
LET US KNOW YOU'RE COMING!
---
COVID PRECAUTIONS
Please abide by the guidelines for gatherings set forth by the Oregon Health Authority:
1. Stay home and participate in our online service if you are feeling sick.
2. Practice physical distancing between households.
3. Wear face coverings (5 years and over).